History of camera's
The history of cameras begins even before the introduction of photography to the world.
Camera evolved from the camera obscura through the generation of photography like
Daguerreotypes – It is the first commercially successful photographic process. It was named after the inventor Louis Jacques Mandé Daguerre. Each of the photos is a unique picture on a silvered Copperplate.
Calotypes – Calotype is also called talbotype. This early photographic technique was invented by William Henry Fox Talbot. This was a negative type photographic process that was printed on paper using silver chloride.
Dry plates – Dry Plates are also known as the gelatin process. It is a improved photographic type and its invented by Dr. Richard L. Maddox . When exposed it captures the picture.
Photographic Film – George Eastman invented this photographic Film in 1885. Roll film of celluloid coated with photographic emulsion for use in camera.
DSLR (Digital cameras) and Camera Phones arrived after these generations
In this 21st Century, manufacturers are producing the best DSLR cameras with appealing options to users.
Beginners are sceptical about which is the best DSLR camera for them.
There are many factors one needs to consider such as price, performance and ease of use while buying a camera.
You might be thinking about which is the best DSLR camera to buy, right?
Here, let me briefly explain to you about the DSLR.
What is a DSLR camera?
DSLR stands for Digital Single-Lens Reflex camera.
Digital Camera is a common synonym for DSLR. The Digital single-reflex camera ( notable for allowing interchangeable lenses on the same camera body) is one type of digital camera.
Now let me explain a few features of DSLR to get a better picture.
Top 5 Features of DSLR
1. Image Quality
The image quality of the best DSLR camera is of utmost preferred by professional photographers.
Mostly, this DSLR is manufactured by Canon and Nikon.
The basic model of DSLR can make the user get highly clarified and detailed photos.
Also, Read the Image Quality of DSLR.
2. Accessories
A DSLR camera is equipped with a wide range of accessories from external flashes and lens to wireless transmitters. For every different shot, you need a changing lens.
For long shot pictures like sport and wildlife, you have to use a telephoto lens. Prime Lens can be used in low-light photography.
Equipping Flash will help you have photos shadow-free. If you need steady photos you can use a tripod.
3. Quick to focus
DSLR provides both automatic and manual focus that can be set with the help of camera rings.
Automatic focusing plays a foremost role in giving a steady shot of dynamic pictures like Sports, Functions, Wildlife and many more.
If you are using manual focus then you can decide on what and how much to focus on.
4. Diverse Settings
The model for beginners comes with a mode-dial that can be rotated to go to different modes. The mode button is kept near the trigger button which will help you with the camera setup.
Some of the camera setups are – Metering Mode, Lens aperture, shutter speed, ISO, Image stabilization and many more.
5. Low battery
Extensive usage of any device which is having a camera 📸 will drain the battery. But, in DSLR, it consumes less battery 🔋 and is drained as a wristwatch ⌚.
The battery of the DSLR distributes to the needy components of the camera.
Let me tell you about the top 5 DSLRs for beginners and the reasons to buy them.
The Best DSLRs in 2022 – Reasons To Buy and Reasons To Avoid.
DSLR and mirrorless cameras are commonly sold both 'body just' or with a pack focal point.
Clearly purchasing body-just is less expensive.
It's consistently less expensive to get a unit rather than purchasing a focal point independently.
You will get a fundamental 3x long range focal point or comparable however that is fine, to begin with.
So here's our rundown of five incredible beginner cameras. They incorporate both DSLRs and mirrorless cameras. Cameras that can shoot video just as stills many beginners cameras can shoot 4K video now.
1. Canon EOS Rebel SL3 / EOS 250D / EOS 200D Mark II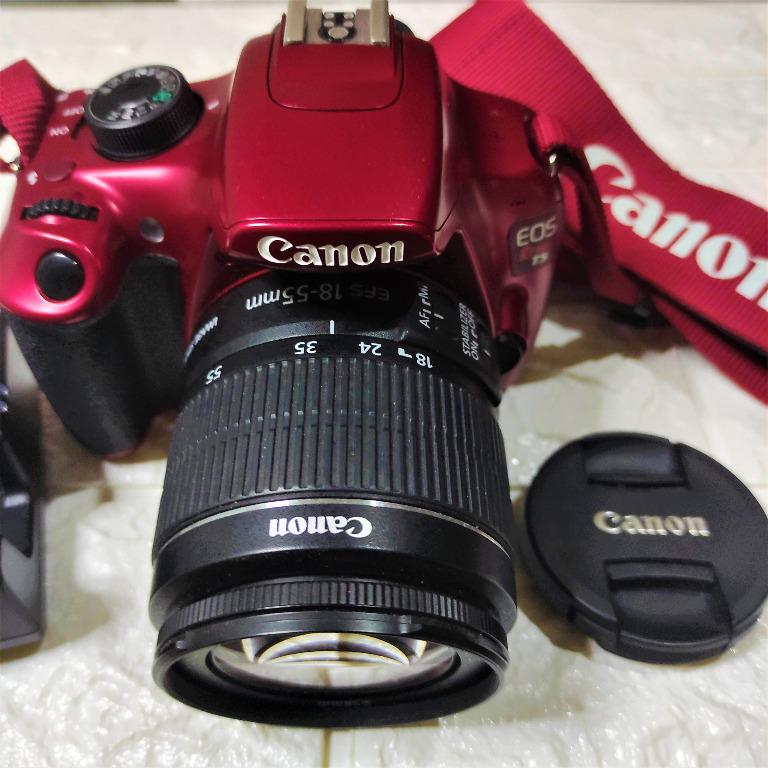 Reasons To Buy
Lightweight
Live view shooting
Reasons to Avoid
Larger than mirrorless cameras
Relatively few AF points
Price – ₹94,999.00
2. Fujifilm X-T200
Reasons to Buy
Big 3.5-inch vari-angle touchscreen
Good 4K video features
Neat design
Reasons to Avoid
Simplified external controls
Regular CMOS, not X-Trans sensor
Stock shortages
Price – ₹54,471
3. Nikon Z FC
Reasons to Buy
Glorious looks
Dial-based controls
Reasons to Avoid
Z50 is cheaper
Few DX Z-mount lenses
Price – ₹86,999
4. Nikon Z50
Reasons to Buy
Good value from the start
Compact body and kit lens
4K video and 11fps shooting
Reasons to Avoid
No in-body stabilization
Limited lens range so far
Price – ₹1,05,995
5. Sony A6400
Reasons to Buy
Small and lightweight build
Built-in electronic viewfinder
Reasons to Avoid
No 4K video
Relatively old model
Price – ₹79,990
Conclusion
Before you choose a camera, decide if you want a kit lens to go with it.
While most cameras will be having an affordable body-only, the price difference with a kit lens added on top is often smaller, and a lot cheaper than buying both separately.
Kit lenses have had a bad rep in the past, but many of them are now available in the market surprisingly at a decent price.
It's worth spending a little more to get a better lens that will make you satisfied.
Now that you have got knowledge about DSLR cameras. If you want to become a full-time Photographer, now is the time to learn photography.
Verzeo will help you build a professional career in Photography and all this will happen at your own flexible time and flexible space.
You can opt for Photography Certification Program
Frequently Asked Questions
Which is better: an SLR or DSLR?
SLR cameras offer a slightly better quality of colour, tone and contrast.
DSLR refers to SLR cameras that can take digital photos. Here,  they do not use film and have the opportunity to retake pictures if photographers make mistakes.
What is a Pocket Camera?
A pocket camera is also known as a compact camera. It is a camera designed primarily for simple operations i.e it autofocus on its own and flash is in-built.
What is the meaning of ISO in a camera?
ISO is the actual camera sensitivity of light. ISO is displayed as 100,200 or 400.
What is an HDR camera?
HDR (High Dynamic Range) cameras can shadow particles. The human eyes have HDR – which is why we can use them both in shadows and as well in the light.